Aug 2022

New Blue Ribbon Corp Team Member – Nick Borkowski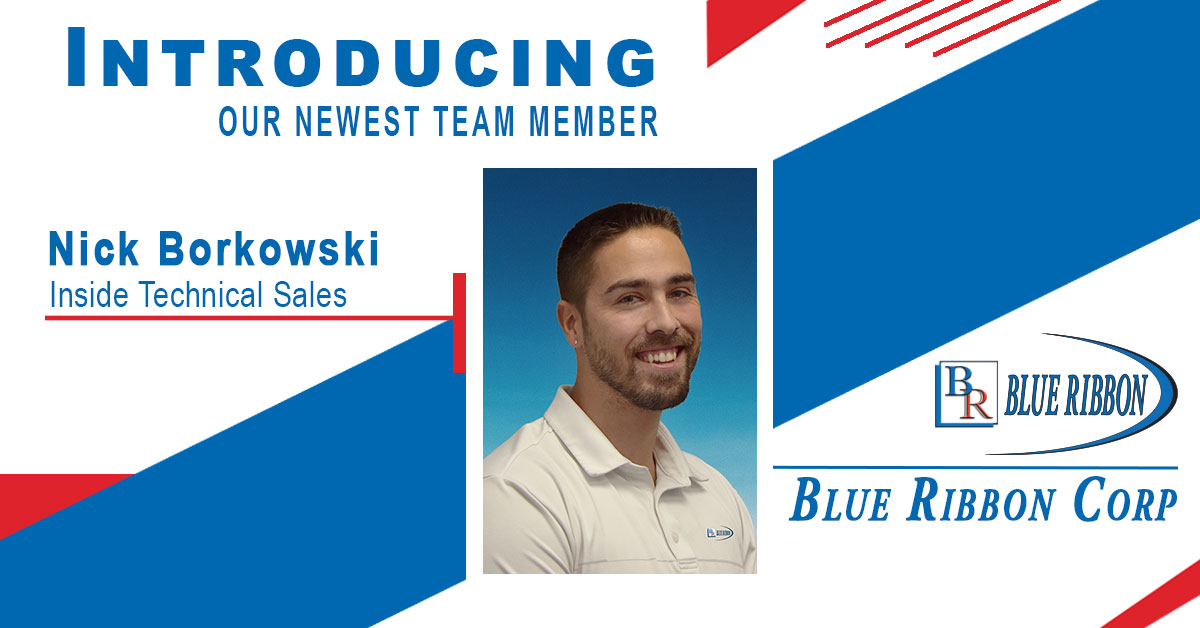 Grand Island, New York (August 29, 2022) –
Blue Ribbon Corp, a direct manufacturer of gauges and thermometers, providing high volumes of quality products at low cost, is pleased to announce that Nick Borkowski has joined the Blue Ribbon Corp team for Inside Technical Sales.
Nick is a graduate from Erie Community College with an Associate Degree in General Studies. A mechanically inclined individual with hands-on experience involving the assemblage of fire and water pumps with various pressure ranges and temperatures, Nick readily integrates his knowledge and understanding gained in the field with the components of his position as Inside Sales Rep.
In his free time, Nick enjoys nature exploration, fishing, and staying fit both on the basketball court and with cycling. We are excited to welcome Nick to our Blue Ribbon Corp Sales team!
Blue Ribbon Corp is ISO9100:2015 certified and has the ability to certify our Blue Ribbon Gauges to NIST Standards. For more information on Blue Ribbon Corp Products visit: Blue Ribbon Corp Products or email the sales department at: brsales@blueribboncorp.com.